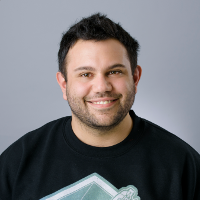 Lorenzo Fontana
🌈 My home on the interwebs
Here you are in my personal little place on the internet where I share thoughts, ideas and findings.
I'm a member of the leenux 🐧 fanclub by night and an SRE at InfluxData by day.
#noonecares things I like
(you should now skip to the blog section.)
My Girlfriend
Cats 🐈 - heres' a meme
Programming
The lake near my city
I have an insane interest for networking mostly from a software point of view
The linux kernel and its community, specially netdev
The Go programming language and the awesome people around it
Dinosaurs, photo
Age of Empires II is my favorite game
Hammering things 🔨
Important things
💁 Hint on how to use this website: Just click the link of the post you want to read and you're done!
🌲 🍎 is not a 🍕 topping.
Blog